Education
AB Princeton University, 2006
MPH University of California, Berkeley, 2013
Research Description:
Broadly, I am interested in the intersection of natural resource use and human health. My research explores interactions between ecosystem change, livelihoods, food access and human health across multiple scales and health outcomes.
Lake Victoria, in Western Kenya, provides a model for understanding the complexity of interactions among ecosystem, social, and health changes in tandem.  Having undergone unprecedented change driven by the introduction of Nile perch, Lake Victoria has seen the growth of an international export market, dramatic species extinctions, tremendous migration, and Kenya's largest HIV epidemic within the last half century.  The complex interactions between changes in biodiversity and resource access, the international export fishery for Nile Perch, and local food security and HIV prevalence continues to shape outcomes for both the environment and human health.
My research explores how changes in fishery access and fish availability impact livelihoods and the health of people living around the lake.  I use methods from both ecology and public health, including monitoring of fishing effort and catch, and qualitative and quantitative methods to understand livelihoods and health. My human health focus considers both child nutrition as well as HIV/AIDS. Integrally linked to the environment, the socio-dynamics of HIV widely affects both food access and security, and the ways people use fishery resources. Further, fishery access and availability are linked to the nutritional status - both growth and cognitive development - of children.
In my research efforts, I collaborate with Organic Health Response and am grateful for major support of both my research and this collaboration from the National Science Foundation and USAID Partnerships for Enhanced Engagement in Research (PEER). Please read more about this research project here.
My previous research as an undergraduate focused on reserve site selection in Madagascar and explored the methods involved in using an algorithm to find an optimal solution for reserve site locations. Since graduating, I have worked at a community-based agriculture organization in Boston and the World Food Programme regional office for Southern and Eastern Africa.
Selected Publications
Nagata, J., Fiorella, K.J., Salmen, C.R., Hickey, M.D., Mattah, B., Magerenge, R., Milner, E., Weiser, S.D., Bukusi, E.A., Cohen, C.R. 2014. Around the table: Food insecurity, socio-economic status, and instrumental social support among women living in a rural Kenyan island community. Ecology of Food and Nutrition. (In press)

Fiorella, K.J., Hickey, M.D., Salmen, C.R., Nagata, J.M., Mattah, B., Magerenge, R., Cohen, C.R., Bukusi, E.A., Brashares, J.S., Fernald, L.H. 2014. Fishing for Food? Analyzing links between fishing livelihoods and food security around Lake Victoria, Kenya. Food Security. 6(6):851-860

Withey, L. Seto, K., McCauley, D.J., Fiorella, K.J., Marsh, R.A., Abrahms, B., Nunez, T.A., Golden, C.D., Brashares, J.B. 2014. Fauna in decline--response. Science. 346(6211): 819-820.

Brashares, J.B., Abrahms, B., Fiorella, K.J., Golden, C.D., Marsh, R., McCauley, D.J., Nunez, T., Seto, K., Withey, L. 2014. Wildlife Decline and Social Conflict. 2014. Science. 345(6195).

Fiorella, K.J. 2013. Interpersonal relationships in research: balancing reciprocity and emergencies. Journal of Research Practice. 10(2): N1.

Fiorella, K.J. 2013. Considering the Complexity in HIV/AIDS and the Environment.  American Journal of Public Health.  103(9):e1.

 

Nagata, J.M., Fiorella, K.J., Young, S.L., Otieno, O.D., Ijaa, K, Bukusi, E.A., Cohen, C.R. 2013. Socio-demographic and health associations with body mass index at the time of enrollment to HIV care in Nyanza Province, Kenya. AIDS Care. 25(12): 1491-1498.

Bellan, S.E., Fiorella, K.J., Melesse, D.Y., Getz, W.M., Williams, B.G., Dushoff, J.  2013. Extra-Couple HIV Transmission in Sub-Saharan Africa: a mathematical modeling study of survey data. The Lancet. 381(9877): 1561-1569.

Cohn A.S., Eitzel, M.V., Fiorella, K.J., Geoghegan, C., Gupta, A.C., Kelley, L.C., Seto, K.L. (all authors contributed equally).  2012.  Review of 'Interdisciplinary Environmental Studies: A Primer' by Gunilla Oberg.  Quarterly Review of Biology.  87(3): 247-248.

Fiorella, K.J., Gurney, C., Leong, M., Stillinger, T.  2010.  Nature's Matrix: Linking Agriculture, Conservation and Food Sovereignty.  Journal of Sustainable Agriculture.  34(8): 923-925.

Fiorella, K.J., Cameron, A., Sechrest, W., Winfree, R., Kremen, C. Methodological considerations in reserve system selection: a case study of Malagasy Lemurs. 2010.  Biological Conservation. 143: 963-973.
Honors and Awards
Philomathia Fellowship, 2014

National Science Foundation Doctoral Dissertation Research Improvement Grant, Geography & Spatial Sciences, 2014

One Health Research Fellowship, 2011

Foreign Language and Areas Studies Fellowship, DhoLuo, 2011

National Science Foundation, Graduate Research Fellowship, 2009
Recent Teaching:
ESPM 198: Human and Ecosystem Health
PH 196: Global Nutrition; Outstanding Graduate Student Instructor, 2013
PH 206: Food and Nutrition Policies and Programs in Developing Countries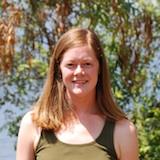 Contact details
E-mail:
kfiorella@berkeley.edu